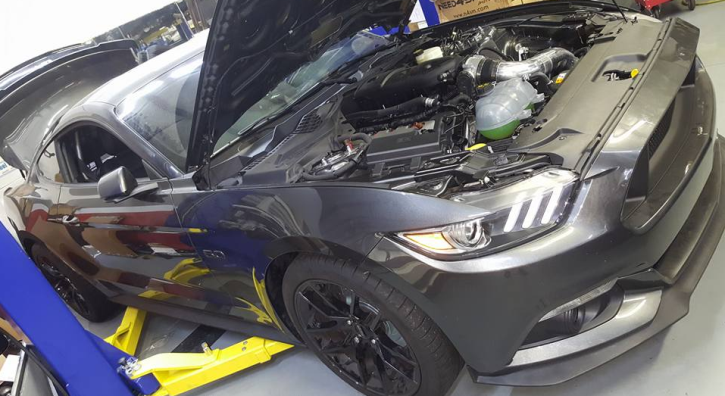 This 2016 Mustang GT Must Be The Baddest Ever!
While most modern Mustang enthusiasts are quite happy with the 700-800hp range the guys at Boost Works are not messing around and took the horsepower war to a whole new level when introduced their new S550 Ford Mustang GT beast pushing 1600hp to the wheels.
This crazy number is possible with their new Twin Turbo system for S550 Mustangs combined with 2000hp long block option and Circle D built 6R80E transmission. Boost works have joined forces with Lund Racing to tune this vicious 2016 Mustang GT and we are looking forward to see it soon at the drag strip.
Check out the video from the dyno session and don't forget to Smack the Share button!
Twin Turbo Mustang GT500 Kicks In Over 1200hp