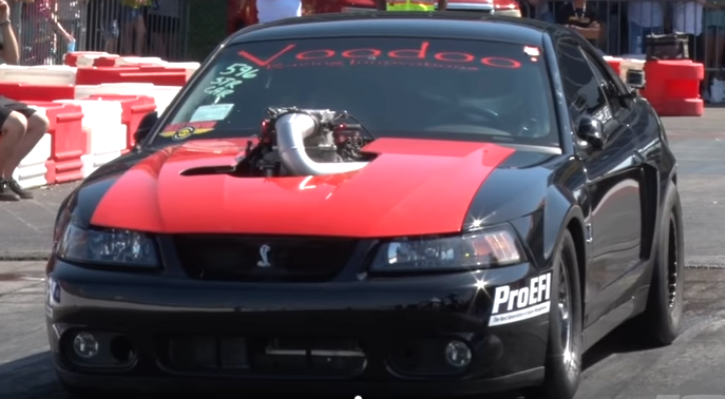 Another Brutal Voodoo Racing Built Cobra Mustang!
If you follow the drag racing scene closely you have definitely seen team Voodoo Racing and some of their killer Mustangs flying down the strip. Another one of those Voodoo beasts showed up at Texas 2K, but the surprise was (at least for me) that behind the wheel was a Red hair chick that happened to be Rachel – Voodoo Racing's owner wife.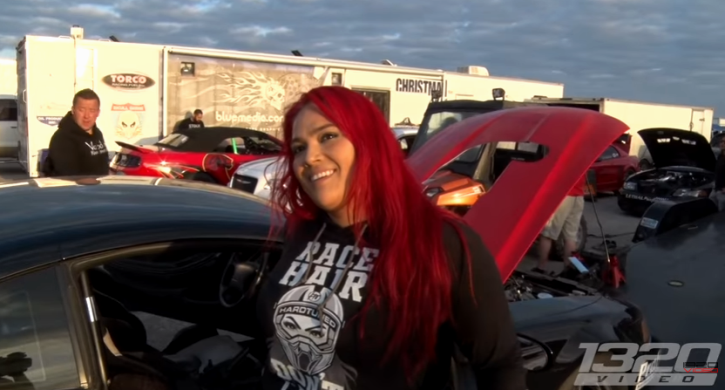 Rachel certainly managed to draw some attention at the strip not only with her Red hair but with her impressive skills behind the wheel as well. Powered by a turbocharged 4.6 Liter Ford engine built by her husband she pulled few 8 second passes with the vicious Cobra Mustang and the guys from 1320video have filmed it.
Check out the video and don't forget to SMACK the SHARE button below!
Voodoo Racing's Cobra Mustang With A New Record