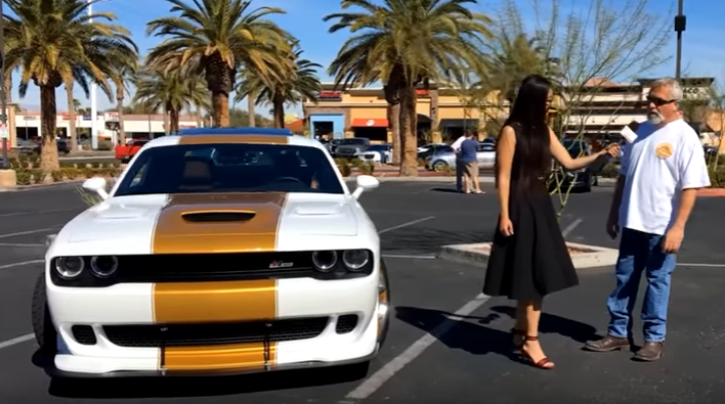 Owner Steve Brock Shares Details On His Hurst Hellcat GSS!
The old school Mopar fans know very well that Mr. Norms and Hurst have been working together on creating some limited edition muscle cars for many years. After Steve Brock met them at the Mopars at the Strip car show they have decided to do his Hellcat and here it is the very special Dodge Hellcat Challenger Hurst GSS edition.
It is very easy to recognize the typical Hurst exterior with the cool thing on this Hellcat is that there is no graphics but everything has been painted. There is a long list of body, interior and performance mods as well as 880 horsepower Supercharged 6.2 Liter HEMI V8 beast under the hood of the Hurst Hellcat Challenger backed by a 5-speed with awesome Hurst short shifter.
Check out my man Kenny Miller (Rodder Files) video to learn all about this Mopar. Watch, Enjoy & Share!
The Very First Hurst Hellcat Challengers at 2015 MCACN