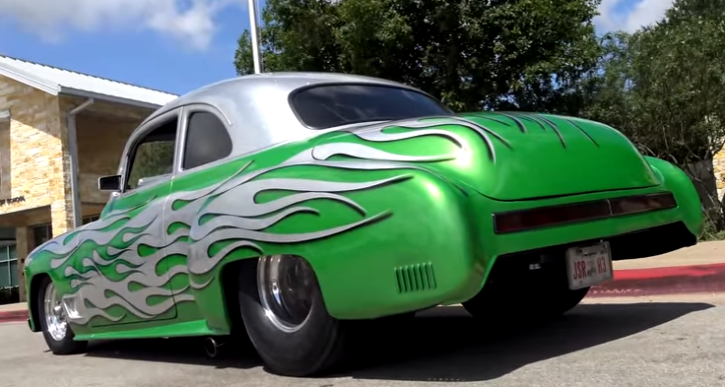 Beautiful paint job, blower sticking out of the hood and fat Mickey Thompson's at the back with skinnies in the front this custom 1950 Chevy Styleline is totally wicked. Although it may looks like a trailer queen traveling from show to show, this Chevrolet Coupe is a real pro street beast that is a lot of fun to drive.
This 1950 Chevy Coupe Is One Hell Of A Hot Rod!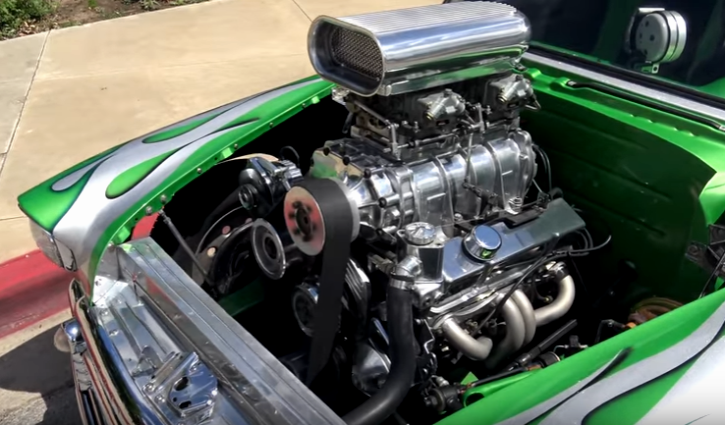 It is powered by a supercharged and well massaged 383 Stroker V8 engine kicking in 600 horse. All that power is sent through TH400 transmission with mild stall converter and 9-inch Ford rear end with Auburn posi. Check out Samspace81's video to see this sweet 1950 Chevy Styleline hot rod in action. Watch, Enjoy & Share!
---
How About the Blown 850hp Chevy Boogy Van, Did You See It Yet?
---