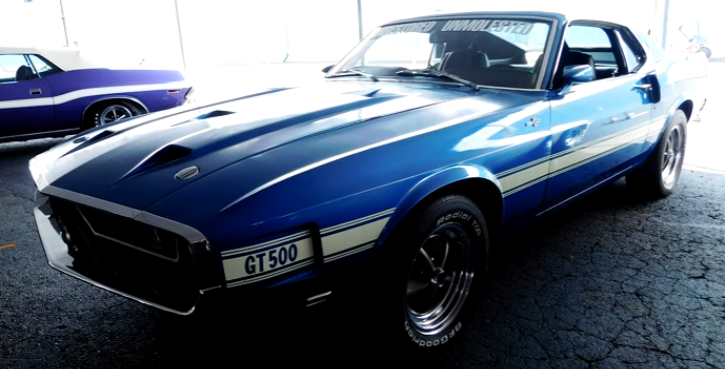 All Original 1969 Shelby GT500 Mustang – What A Car!
From the astonishing body lines and aggressive look to the stylish interior and 435 horsepower mill under the hood the 1969 Shelby GT500 is a fair contender to any modern muscle car and when you add the fact that it has been produced nearly 50 years ago I personally think it is actually better than anything built today.

My man Scottie has come across this unrestored 1969 Shelby GT500 during the Auctions America Auburn Fall Collector Car Weekend last year where this iconic muscle car found its new owner for a little less than $80,000. Don't miss your chance to admire this beauty for 5 minutes and don't forget to SHARE!