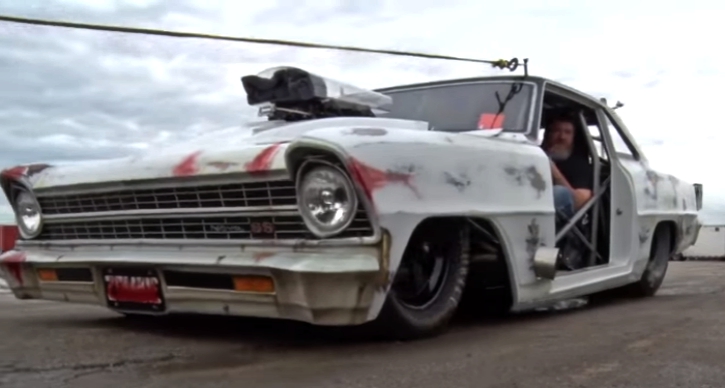 Can This Chevy Nova Be The New No-Prep Champ?
The creators of Swamp Thing you might know from the Street Outlaws New Orleans debuted their new monster at the San Antonio Bounty Hunters No-Prep drag racing event. A 1967 Chevy Nova called "White Zombie" that literally looks like is coming from hell.
The White Zombie Chevy Nova caught the eyeballs immediately with its killer paint job and airbursh work. It uses the same package as Swamp Thing, but enhanced with an extra carburetor and of course it is sprayed with Nitrous big time.
Unfortunately the debut of the Chevy White Zombie Nova didn't go very well, but I am sure the crew will sort out the issues and will be able to show us the real potential of this beast soon.
Check out the 1320video and don't forget to SHARE!
8-Second Rusty Chevy Nova Sleeper