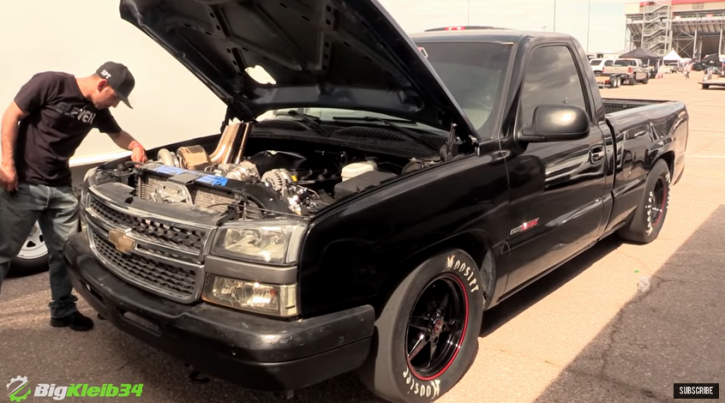 This Is One Nasty Turbo 4×4 Silverado Truck!
The crew from Southern Californian New Era shop showed up at the LS Fest West in Las Vegas with what in my opinion is one of the nastiest 4×4 Chevrolet Silverado trucks around. This Black monster packs a turbocharged 408 cubic inch stroker motor with LS heads and produce 1180 horsepower running on 24 pounds of boost. It has Hoosier slicks all the way around and has no problem to set them all on fire.
Check out the BigKleib34's video and don't forget to SHARE!