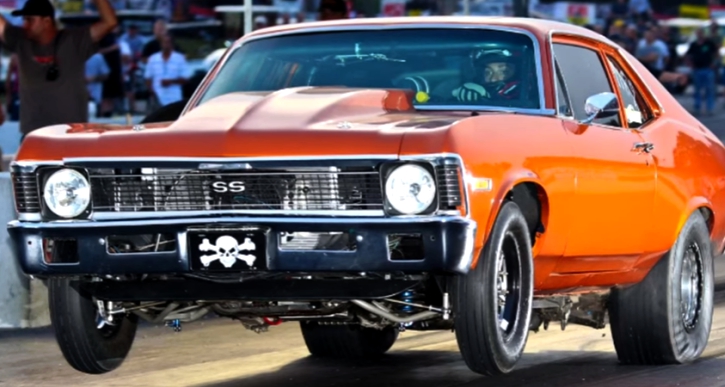 This 1500hp Chevy Nova Will Make Your Knees Go Weak!
The Meissner Brothers Racing custom built Atomic Orange 1972 Nova is one of the nastiest Procharged Chevy muscle cars I have seen at drag racing events. Powered by a 414 cubic inch Small Block V8 motor equipped with F2 Procharger this thing weighs slightly over 3500lbs, produce over 1500 horsepower and flies like a rocket down the track to score 7.87 at 175mph on the quarter mile.
Watch the video to see this Procharged 1972 Nova in action and don't forget to SHARE!