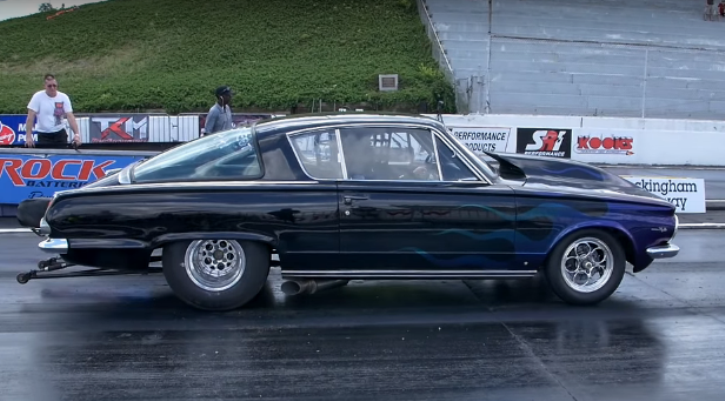 Sprayed Plymouth Barracuda Hits Crazy Hard!
Powered by a high compression small block Mopar V8 engine and sprayed with 150 shot of Nitrous this Plymouth Barracuda is transformed into one evil beast. Considering the fact that it was her first time running on drag radial tires the driver had some hard time launching, but did hell of pass at the end.
Check out the Jmalcom2004's video and please don't be shy – SHARE!
---
You May Also Like the Plymouth Barracuda "Swamp Critter" Video
---
---

---