This B3 Blue 1973 Road Runner Is as Clean as It Gets!
Although after year 1972 the Road Runners moved further away from the legendary Mopar muscle cars you can still find some awesome examples like this 1973 Plymouth Road Runner Pro Street build that has all it takes to terrorize both the streets and the drag strips.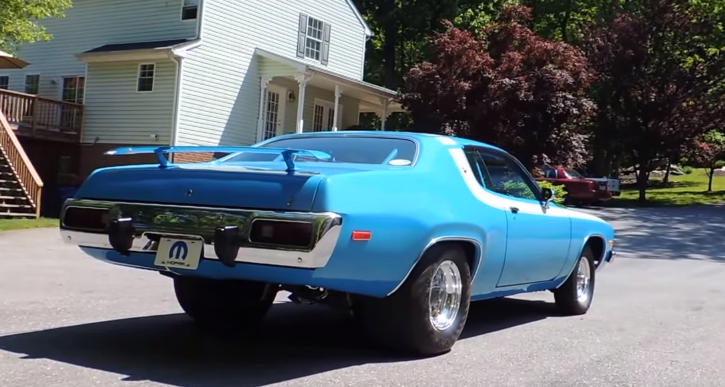 The body is laser straight and painted in the iconic and very rare B3 Blue color, the Weld racing wheels are polished to perfection and underneath this 1973 Road Runner looks as clean as its exterior. On the inside everything looks just like it suppose to for a Pro Street build and the voice of the 440 V8 motor is just fabulous.
Check out the video and please don't be selfish – SHARE!