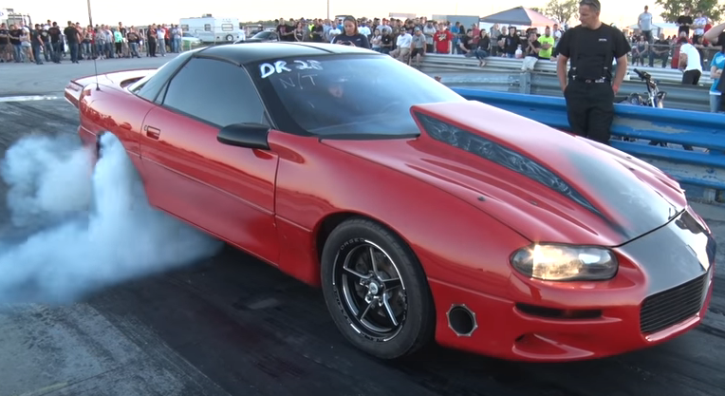 The Most Insane Gen 4 Camaro?
If you follow closely the drag racing events in the States you might have seen this Red Catfish before, but even if you have you will be thrilled by the new set up of Ryan Miller's Gen 4 Camaro as was the crowd that came down for the Shop Inc's No Prep series at the I29 Dragway.
Ryan's Gen 4 Chevy Camaro now packs a new 6-bolt LSX V8 motor equipped with Garrett GTX55 98mm turbocharger and boy this car makes a lot of steam launching with double wheelies almost every time.
Check out the 1320Video to see this Turbo Camaro screaming down the track and make sure you watch until the end because 1320 goes for a ride with Ryan's Catfish on the streets and this is something you don't want to miss either.