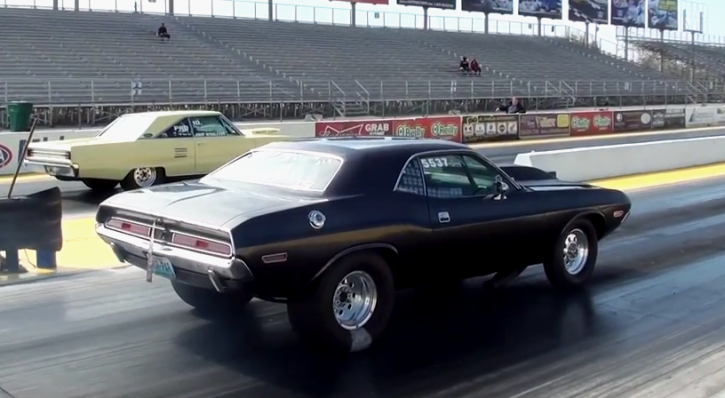 If you are a Mopar fan and see old school Dodge Challenger pulling a 9-second quarter mile pass you know that it doesn't get much better than this. Of course I am not talking about turbo, procharged or sprayed vehicles, but a naturally aspirated muscle car.
Richard McCormick's Black Dodge Challenger is an uncut Mopar, riding on stock suspension, it weighs over 3400 lbs, it is powered by Chrysler's high performance 440 cube V8 engine and is completely street legal. In two words: pure awesomeness!
Check out the video filmed at the Gateway Motorsports Park and don't forget to SHARE!