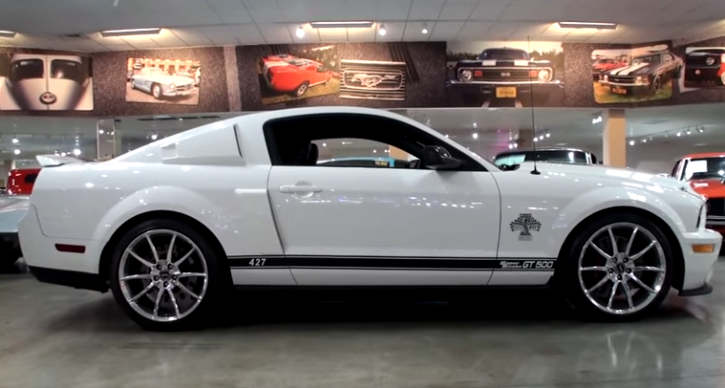 Gorgeous 2007 Shelby Mustang With Collector Value!
This stupendous Shelby GT500 Super Snake Mustang is number #128 out of 427 muscle cars produced for the 40th Anniversary. The Las Vegas Motor Speedway Special Edition 2007 Shelby GT500 is not much different at a first glance, but once you get closer you will start noticing the differences.
It's nothing out of the ordinary to see tons of badges on the Shelby Mustangs, but this Limited Edition 2007 GT500 Super Snake has more than I have ever seen. Same thing goes for the beautiful interior and even under the hood where the Kenne Bell Supercharged SVT Ford V8 motor is ready to rock the streets.
Check out the video to see this limited edition Shelby Mustang up close. Watch, Enjoy & Share!
2017 Shelby GT500 Super Snake 50th Anniversary Edition