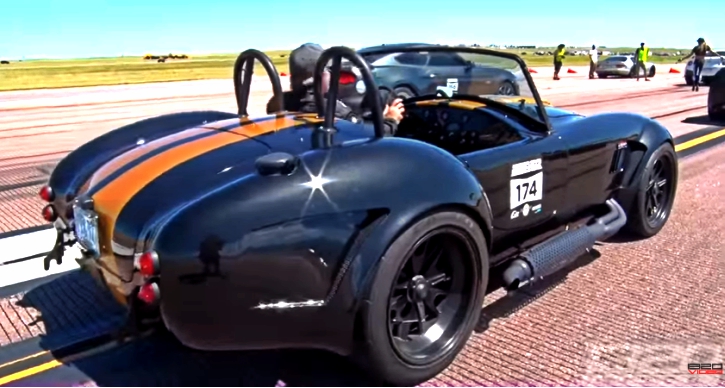 Coyote Powered AC Cobra Can't Keep It Straight!
This bad to the bone race car isn't exactly what Carroll Shelby had in mind, but I am sure he would love it if he was still with us. This is one of the fine AC Cobra reproductions built by the Back Draft Racing shop and she rocks quite a set up.
Powered by 5.0 Coyote motor equipped with Whipple supercharger and sprayed with Nitrous this AC Cobra kick in 960 horsepower and weighs just 2400lbs.
Team 1320Video has filmed this flying Coyote powered AC Cobra during the Pike Peaks Airstrip Attack drag racing event in Colorado Springs. Check out the video and don't forget to SHARE!