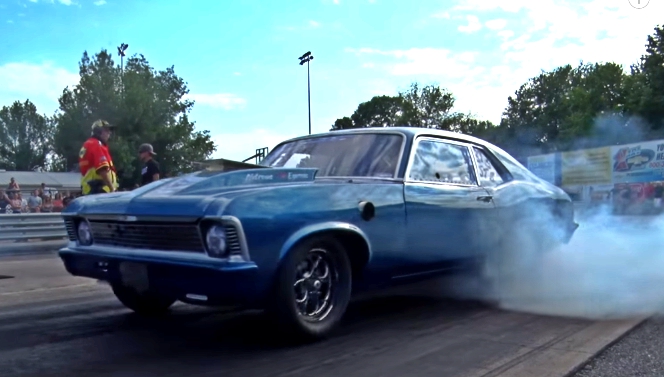 Chevy Nova Rocket On Pump Gas!
While it's quite challenging for some drivers to find traction at No Prep drag racing events, the guy behind the wheel of this beautiful Blue Chevy Nova nails it in not just one but two classes on the same day.
Powered by a 400 cubic inch small block Chevrolet motor with single carb and single kit of Nitrous this Chevy Nova runs on pump gas and literally flies down the track.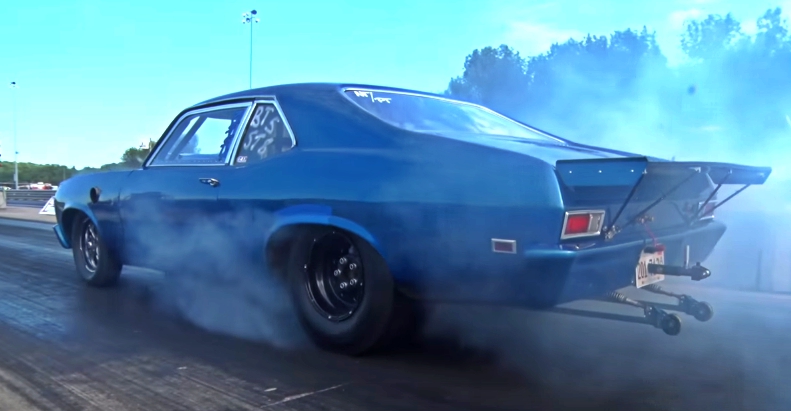 After murdering the competition in small tire the pair even made it to the final in the Big Tire class. What a team what a day. Check out the 1320Video to see this Sprayed Nova in action and don't forget to smack the SHARE button below.