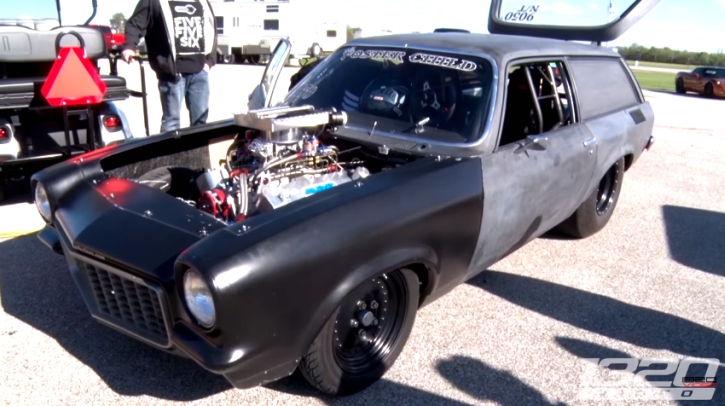 This Chevy Vega Is One Hell Of A Wagon!
Nasty looking old school Chevy Station wagon with wheelie bars and fat tires at the rear, that's more than enough to realize this thing will put a great show at the track. Powered by a Big Block Chevrolet motor with conventional cylinder heads and single kit of Nitrous this Chevy Vega Wagon amazed everyone at the Street Car Takeover drag racing event in Indianapolis when launched with awesome double wheelie.
Check out the 1320Video to see this beast in action. Watch, Enjoy & Share!