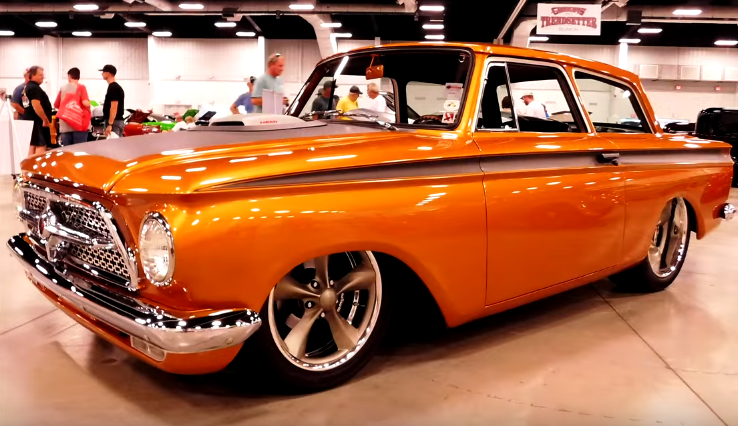 1962 HEMI Rambler Designed by Eric Brockmeyer
Well known within the Hot Rodders for his impeccable builds Eric Brockmeyer has decided to try something different in order to stand out in the crowd at the 2017 Goodguy's PPG Nationals. What better way to be different than building a 1962 Rambler hot rod? Designed by Eric and executed by Matt from the Link's Rod Shop this must be the coolest Rambler in the world.
Eric got attracted by the 1962 Rambler square body style and after searching for one he acquired this little ride for $1500. He drove it for a while and then decided to do what he does best – build a hot rod. Although it started as a small time project these guys have done a tremendous job.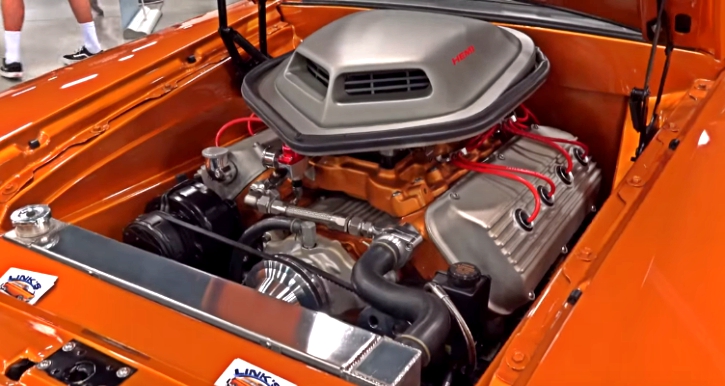 They experimented with the paint for a while until they got this beautiful Goldish color, put a nice set of wheels, entirely changed the suspension, Cuda style rear exhaust, custom Shaker hood so the 331 HEMI motor is visible, fully customized the interior and etc.
Check out my man Scottie's video for the whole story of the 1962 HEMI Rambler. Watch, Enjoy & Share!