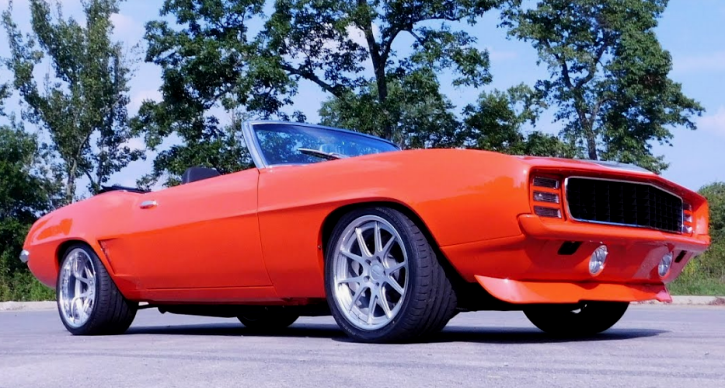 This Custom Drop Top 1969 Camaro Is Just Sick!
We all know how hard it is nowadays to build a 1st generation Camaro that will be different and stands out in the crowd and the fact that this Convertible 1969 Camaro has already won an award tells you right away that the car is exceptional.
The iconic F-body lines are sharpened and when combined with show quality paint job, good choice of wheels and Ride Tech suspension they give a truly unique retro-modern look to this custom 1969 Chevy Camaro.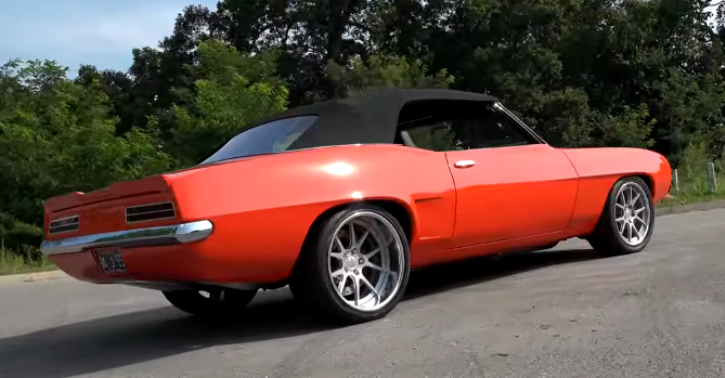 Although the owner's intentions was to keep his Convertible Camaro original on the inside eventually he told Steve Holcomb to do whatever he feels is right and boy Steve and his crew at Pro Auto Custom Interiors have nailed it.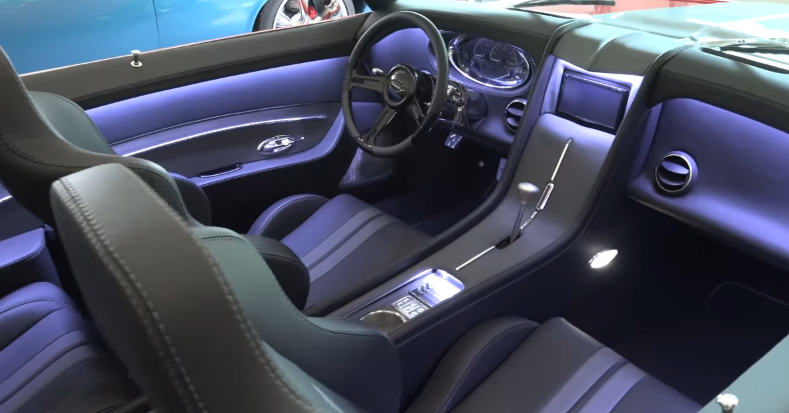 When you pop the modified hood of this high end 1969 Camaro build you will realize what attention to details means. Matching the body color and fitted with Black LS2 Chevy motor the engine compartment of this muscle car is more than impressive.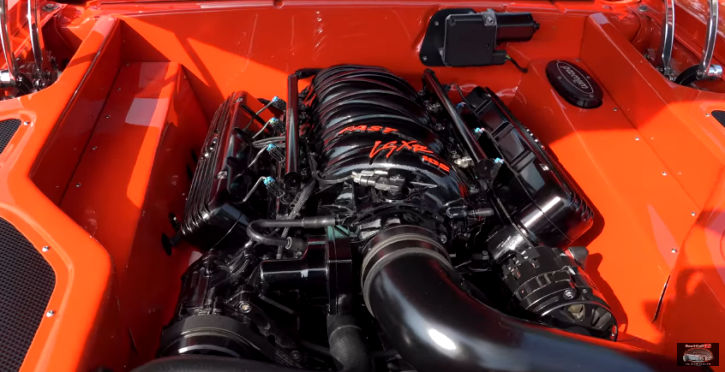 Check out the video brought to you by my man Scottie and don't forget to SHARE!