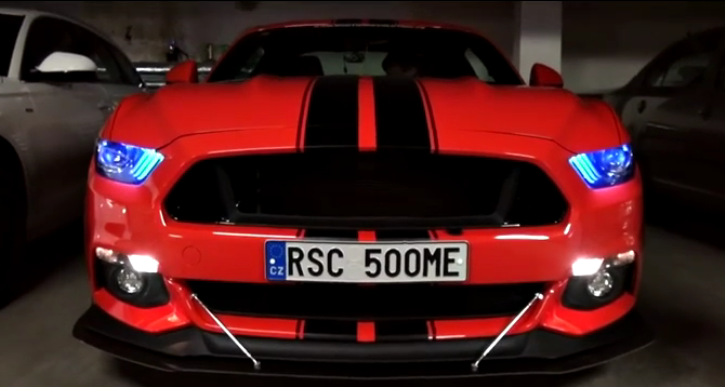 Mustang ME500RSC Terrorize The Streets!
There are so many modified modern Mustangs out there since Ford released the S550 platform, that even the most radical custom job will hardly impress the enthusiasts, but how many of those Mustang owners truly enjoy their muscle cars? This custom built S550 coming from the Mustang Evolution shop based in Czech Republic looks really nice, sounds nasty and certainly produces a serious amount of horsepower and torque, but the best thing about it – the owner knows hot to have fun with it.
Check out the video to see this Mustang GT going crazy on the streets. Watch, Enjoy & Share!
Vaughn Playing With The 2017 Mustang RTR