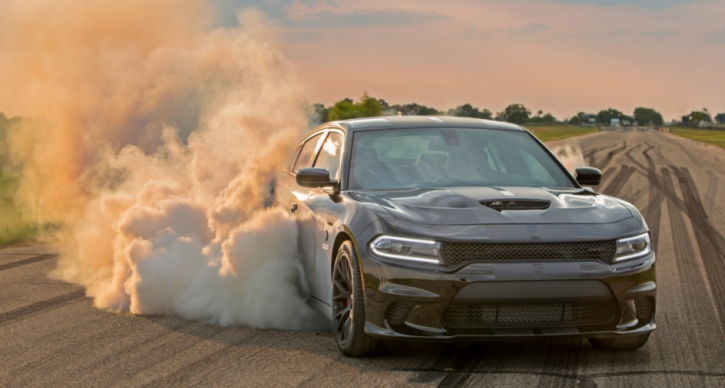 The HPE1000 Hellcat Charger Is a 4-Door Animal!
The skillful and passionate team at Hennessey Performance never stop working in order to offer the finest upgrades you can get for the newest muscle cars on the market. Although most of you will say the new Dodge Hellcat Charger is not a muscle car as it has 4-doors, these guys have come up with a killer package for it as well allowing it to produce over 1000 horsepower.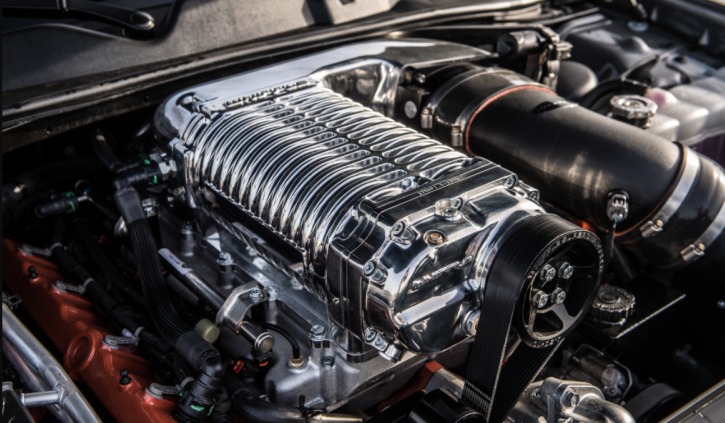 The HPE1000 package for the Dodge Hellcat Charger includes a 4.5 liter Supercharger unit, high flow induction, bypass valve and injectors, HPE engine management upgrade & chassis dyno calibration and of course Hennessey badges. When installed on the Dodge Hellcat Charger the package increases the power to: 1012hp and the torque to 969 pounds and the performance to 0-60mph in 2.8 seconds and 1/4 mile for 9.9 seconds.
Check out the video to see this modern Mopar flexing muscle. Watch, Enjoy & Share!