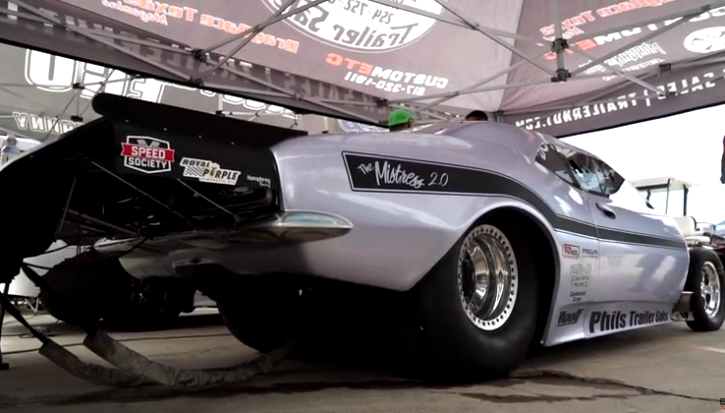 Mistress 2.0 Camaro at Outlaw Armageddon!
Some of the most popular within the drag racing fans and most terrifying machines the world knows showed up at the Fireball Outlaw Armageddon event and it was a real war on the track. The No Prep races are getting really tough to compete in and each one of the participants comes up with new mods and amazing ways to reduce weight.
Big Daddy's new Mistress 2.0 Camaro is now not only looking better than ever and with ultra light chassis, but the fiber glass monster sports a Morgan & Son built 540 cubic inch big block motor boosted with a set of Garrett 98mm turbochargers that produce insane amount of power and totally destroyed everyone in the Big Tire class.
Check out the 1320video to see Mistress 2.0 Camaro killing it and don't forget to SHARE!