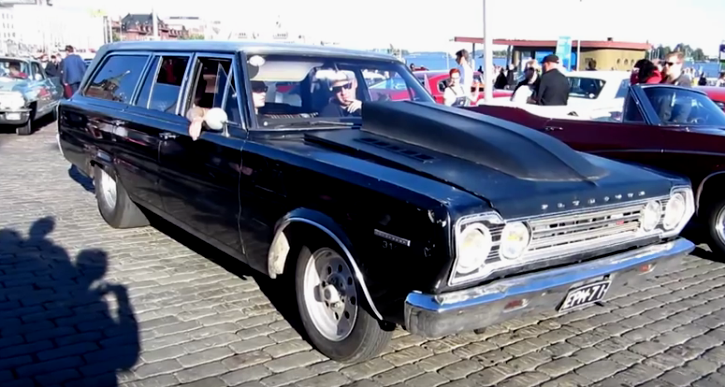 Tire Schredding Plymouth Belvedere "TombStone"
Forgive me if I am saying this too often, but again I am truly impressed by the Scandinavian Mopar enthusiasts. Just look at this brutal Plymouth Belvedere Station Wagon and you'll understand what I mean even if the "Tombstone" is the first old school muscle car from Finland you see on Hot Cars.
Massive cowl hood, racing style wheels and 440 V8 mill stroked to 499 cubic inches in the engine bay this nasty looking Plymouth Belvedere pushes over 800 horsepower to the wheels and that's all motor. Check out the video to see it burn some rubber.