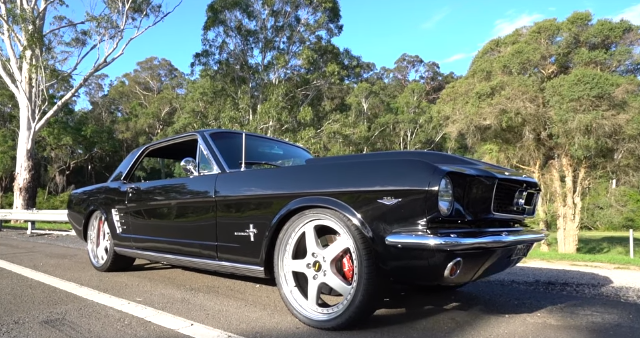 Stunning Classic 1966 Mustang Enhanced With Modern Styling!
After he owned a couple of cars Anthony from New South Wales wanted to get a ride that combines classic style, luxury and V8 power and that's how he acquired a 1966 Ford Mustang. When he bough the pony it was only a shell, but with hard work, passion and dedication Anthony has built a really tough custom 1966 Mustang. that he calls "66 Risk"
The body and paint are just immaculate, to enhance the classic look Anthony has put a set of Simmons with dish that looks awesome on the Black 1966 Mustang. The interior is mostly original yet very fresh and under the hood sits a beautifully detailed 347 V8 Windsor motor that has enough power to conquer the road.
See the Inside Garage video for the full story of the build. Watch, Enjoy & Share!