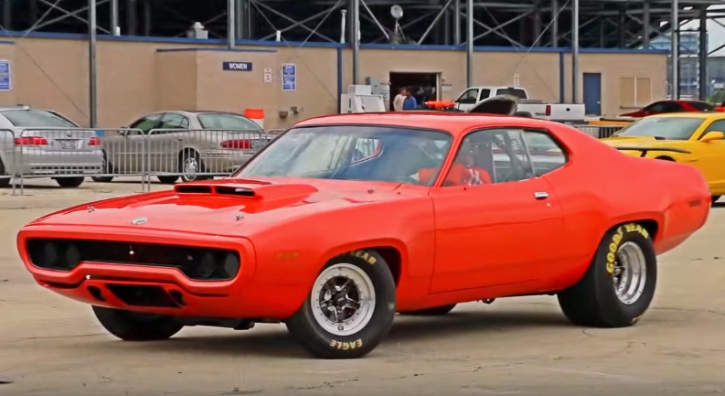 Beep Beep – This 1971 Road Runner Moves!
While the first generation Plymouth Road Runners are much more iconic and seen way more often at the drag racing events back in the day, the second gen are still quite attractive and powerful Mopar muscle cars. This jacked up 1971 Plymouth Road Runner with fat meats at the rear sports a huge 512 cubic inch Stroker V8 motor and have no problem pulling 10-second quarter mile passes as seen at Route 66 in Joliet, Illinois.
Check out my friend James Hrovat (VictoryRedColorado) video and don't forget to SHARE!