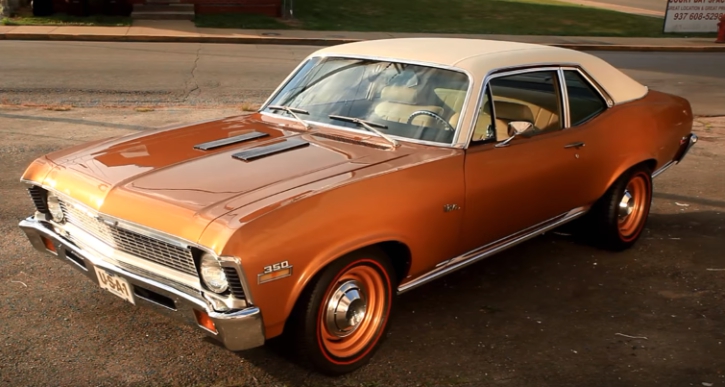 That is the kind of builds I enjoy the most. Super clean stock look combined with tons of performance upgrades and potent V8 powerplant under the hood, this 1972 Chevy Nova is the ultimate sleeper.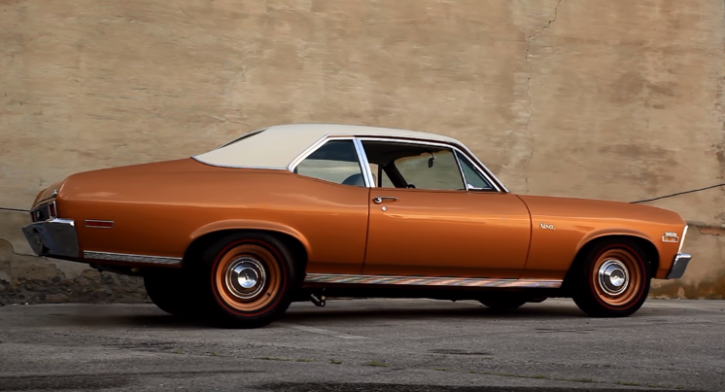 The body is immaculate, the chrome and glass are perfect and the Bucket of Gold paint is flawless. This sweet 1972 Chevy Nova rides on Hotchkis suspension and racing leaf springs from Calvert, it also has power steering and power disc brakes on all four corners allowing it to behave like a modern muscle car.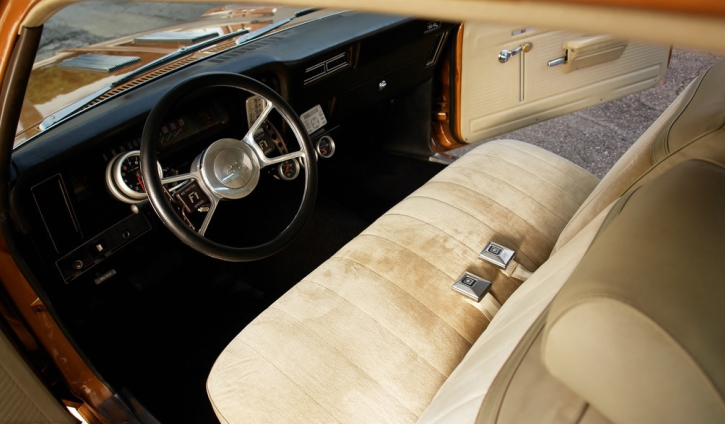 Look inside this 1972 Chevy Nova and you will see a time capsule with few cool enhancements. The engine is a built 383 Stroker dressed with aluminium heads and intake from Edelbrock kicking in 575 horsepower sent through 700R4 automatic trans.
Check out the video filmed by Hot Rod Dirtys when they had this cool Chevy Nova for sale.
Did You See Busa's 730hp Chevy Nova Small Block Video?