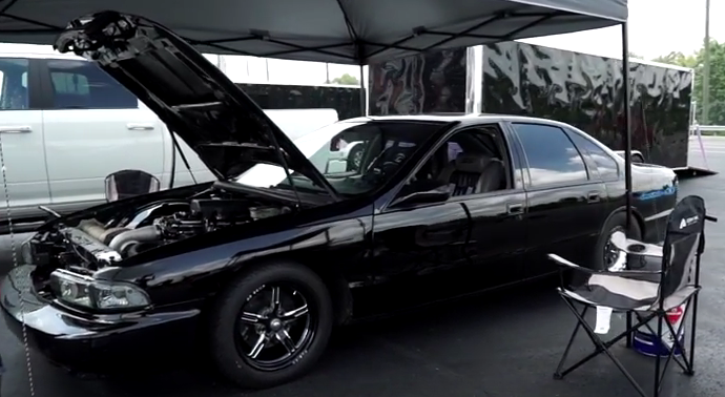 Black Top Mafia 1995 Impala SS In The 9 Seconds!
It is no secret that since Chevrolet introduced the Impala she has always been a stylish cruiser rather than a car built for drag racing and even if you see one on the strip occasionally it is always a beefed up Chevy Impala from the Golden era of American muscle cars.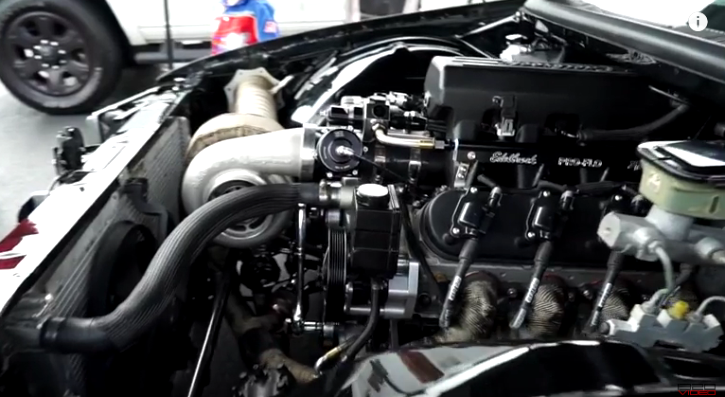 That's why the Black Top Mafia 1995 Chevy Impala SS amazed everybody at the Street Car Takeover in Charlotte. This big heavy 4200 lbs "Land Yacht" powered by a 6.0 Liter LS motor equipped with Borg Warner turbo unit produces 1000 horsepower running on 18 pounds of boost and scores a single digit 1/4 mile passes.
Check out the 1320Video and don't forget to smack the share button below!