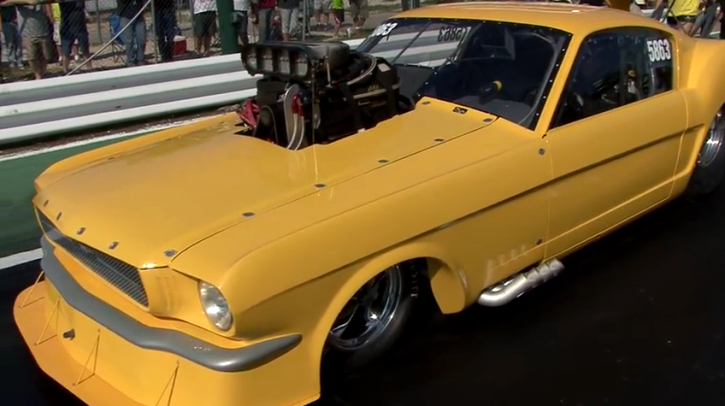 How Do You Like This Big Tire Mustang?
To be honest I don't think there is much of Mustang left on this Promod, but the body style is just wicked and it's nice to see something different. Not a big fan of the tubs, but I'm sure they are there for a purpose and most probably have something to do with the air flow.
Powered by a blown alcohol injected motor this Promod Mustang runs the 1/8 mile in 4 seconds, which in fact isn't very impressive. However this seems to be a new car and once the team figure out the tune she will definitely go down to 3 seconds (at least in my opinion).
Check out the Urban HillBilly Video and let us know what do you think in the comment section!