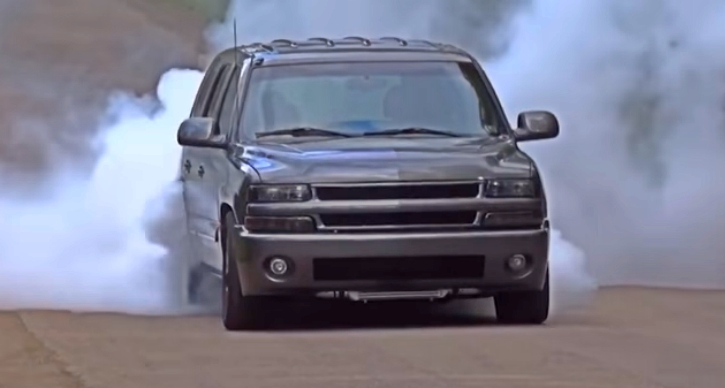 Tire Shredding Turbo Chevy Tahoe Truck!
I bet Shane Cook's Chevy Tahoe is the coolest you've seen and if not I'm sure you'll agree that it is one unique and pretty awesome truck. He has done some mods all the way around and installed a home made turbo kit, but boy this Chevrolet Tahoe is a tire shredding beast and it runs the quarter mile for 9 seconds. Quiet impressive, isn't it?
Check out the BigKleib34's video and please don't be selfish – SHARE!