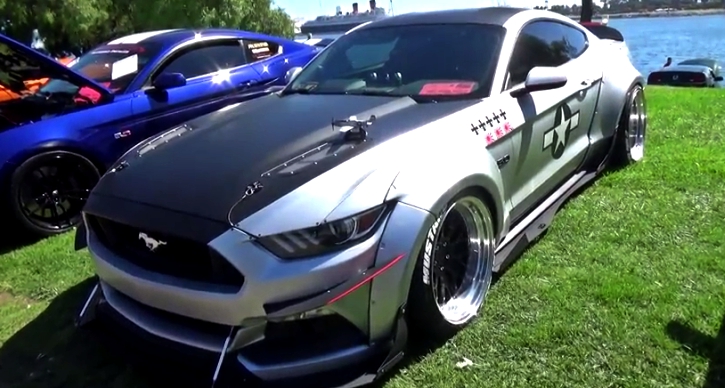 Check Out This Unique P-51 Mustang Build!
This over the top custom S550 Mustang is certainly a build that not everyone will like, but that's the owner vision and as he likes the P-51 Mustangs and building models from very early age I think he has done a great job on the design.
Thomas's 2016 Mustang GT features aero package, modified suspension, one-off wheels, huge fender flairs, custom exhaust system and a new supercharger is soon to be added to increase the power of this P-51 Mustang tribute.
Rich from Mustang Connection has filmed a quick walk around video of this ride at the 2017 Ponies at the Pike car show. So check it out and if you like it – SHARE IT!
All About The Roush Performance 2017 Mustang P-51