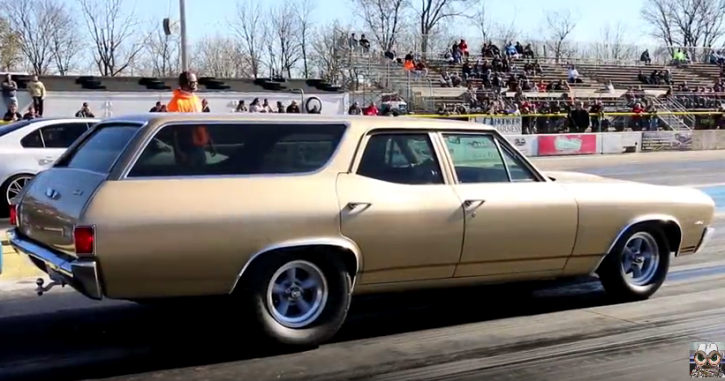 1970 Chevy Grocery Getter Vs $100K Sports Car!
I was just watching some of the old videos filmed by my man James Hrovat (Victoryredcolorado) at Byron Dragway and came across this all motor 1970 Chevelle Wagon owned by a muscle car collector from Illinois and driven by the racer Steve Quickel who outran a Nissan GTR back in 2015.
The 1970 Chevelle Wagon sports a 533 cube short deck Chevrolet motor with no power adders running on pump gas backed by a manual turbo 400 tranny with 10-inch converter and strange brute strength Dana rearend with its best 1/4 mile pass at the time being 10.93 seconds.
Check out the video to see this grocery getter in action and smack the Like!
---
You May Also Like the McBride Racing Build 1970 Chevelle 
---