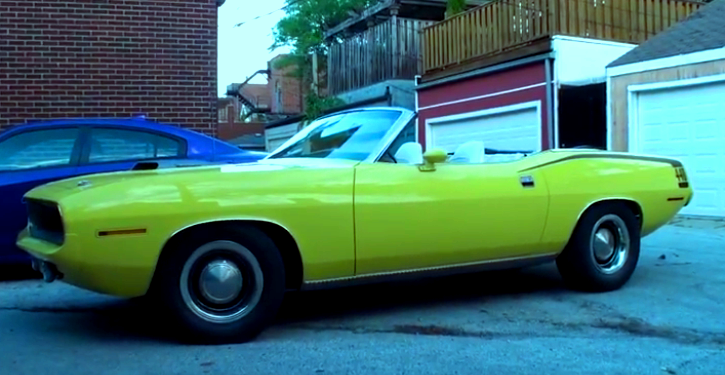 This Lemon Twist 1970 Cuda Beast Will Impress You!
Here is another pristine Plymouth Cuda which is part of Tom Lembeck's amazing collection of Mopar muscle cars. Tom has bought this one nearly 10 years ago and the fact that he takes it to road rallies as he loves driving his Mopars tells us that she is in top shape.
Beautiful Lemon Twist color, Black top, White interior, Hockey stripes, dog dish wheels and plenty of options this Convertible 1970 Plymouth Cuda is just amazing in every aspect. She even has its original 440 motor under the hood, but to be faster while on a road rally Tom has tweaked it to 500+ cubic inches and easily runs 140mph.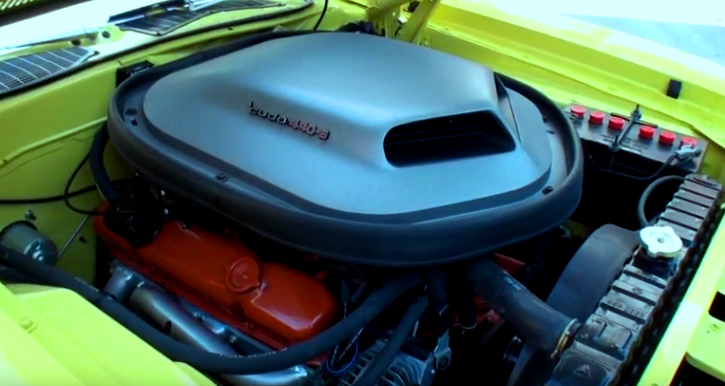 Check out Lou's video to hear the whole story of this cool muscle car. Watch, Enjoy & Share!
Super Rare 1971 Plymouth Cuda Convertible Barn Find