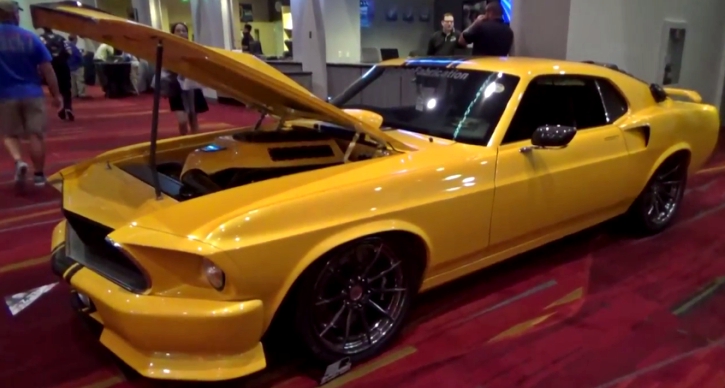 Killer Custom Built 1969 Mustang at SEMA 2017!
Built by Vintage Fabrication for Fishtech this muscle car certainly is one of the hottest classic Mustangs seen at SEMA 2017. Highly customized all the way around the 1969 Mustang features the best of both worlds, very aggressive classic appearance combined with modern drivetrain.
Smoothed out nicely the Yellow body is sliced with Black stripe and features some awesome mods to achieve the unique look that is a must for any car competing in one of the largest car shows in the world. The interior of the Fishtech 1969 Mustang is fully customized as well, the engine bay is detailed to perfection and fitted with Supercharged Coyote motor.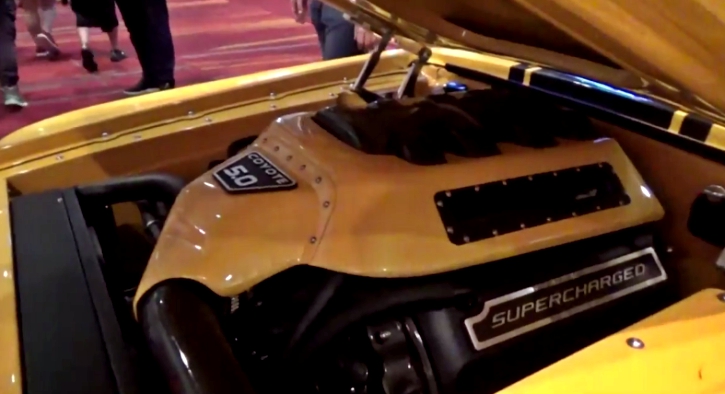 Check out the video filmed at SEMA 2017 by Mustang Connection and don't forget to SHARE!