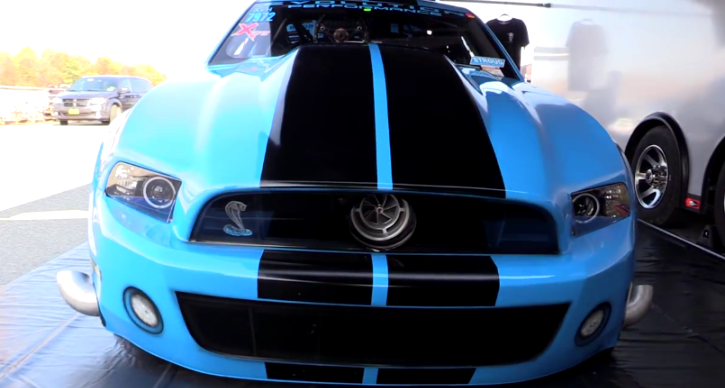 Devil's Reject – World's Meanest Shelby GT500 Mustang?
We've been following the outrageous Grabber Blue 2013 Shelby GT500 for some time and each year the Devil's Reject Mustang gets faster. While the set up remains pretty much the same: MPR Racing built 355 cubic inch V8 engine boosted with a massive 94mm Precision turbo mounted in the grill, the weight have been reduced by nearly 700lbs with the installation of a brand new chassis and trust me it makes a huge difference.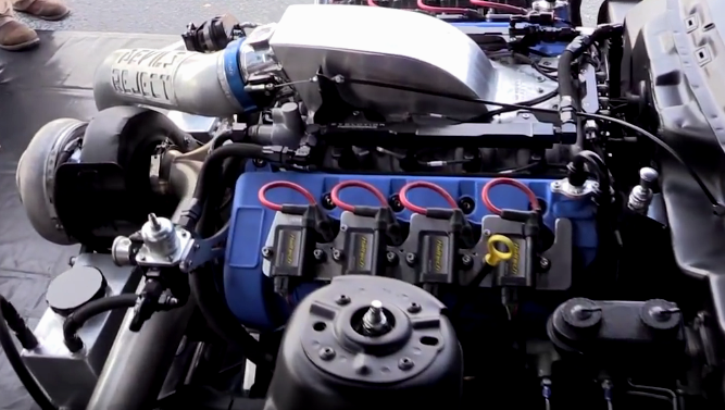 Watch BigKleib34's video to see the brutal turbocharged 2013 Shelby GT500 a.k.a Devil's Reject pulling awesome 6-second quarter mile passes at over 200mph during the Import Vs Domestic World Cup Finals.