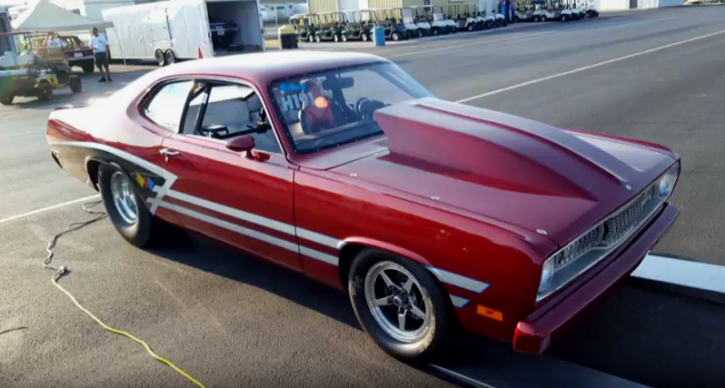 This Small Block Plymouth Duster Is Unbeatable!
Being the largest all Mopar drag racing event in the world the Monster Mopar Weekend Summer Jamboree attracts the finest Mopar muscle cars each year. I just came across this awesome video from the 4th annual edition that took place in July 2016 and thought you guys would enjoy it as well.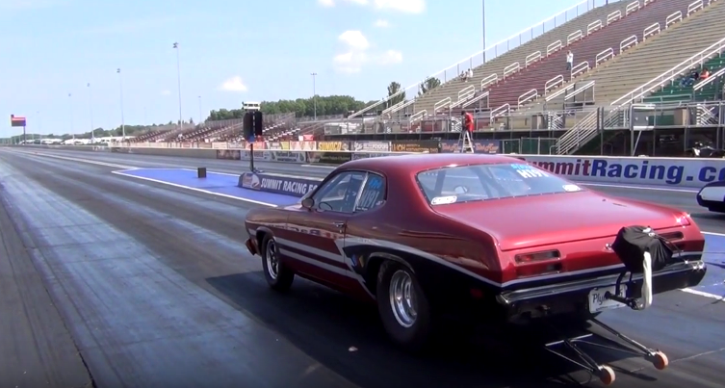 So get comfortable, turn up the volume and watch Chuck and his screaming small block powered Plymouth Duster murdering the competition with ease each round by pulling sweet 9-second quarter mile passes to become the event champion and of course don't forget to SHARE!
"The Ghost" –  1500hp Plymouth 572 HEMI Duster