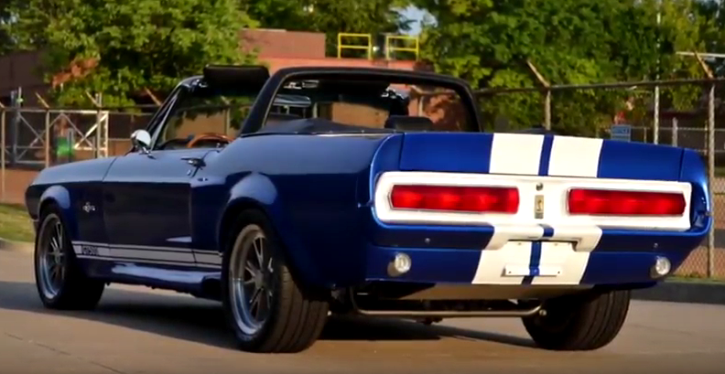 This Convertible 1967 Shelby GT500 Is a Show Stopper!
From the tremendous body work, show quality Electric Blue paint job accented with dual White stripes, custom Shelby style 17-inch wheels and beautiful stance this 1967 Mustang Shelby GT500 looks as close to perfect as it gets.
But this Convertible classic Mustang is not all about appearance. The fully custom interior makes you want to jump in and hit the road and to make sure that will be a enjoyable ride the builders of this 1967 Shelby GT500 have put a nicely detailed V8 motor capable of 500 horsepower.

Check out the video to see more of this sexy muscle car and don't forget to SHARE!