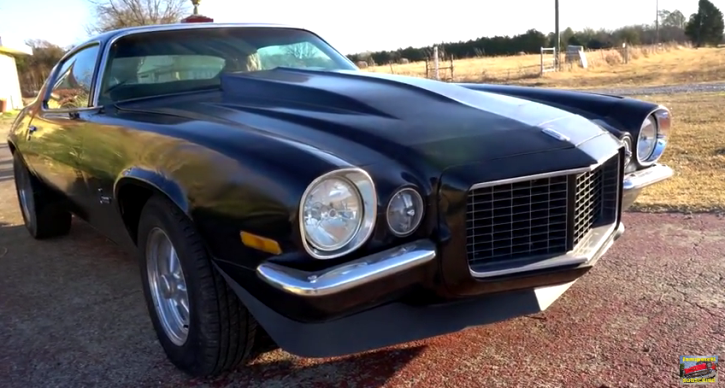 Not So Clean, But Quite Mean This 1970 Camaro Is a True Muscle Car!
We all love seeing iconic muscle cars restored to their original glory, top notch restomods or high end pro touring builds, but how about something that hasn't seen a high budget restoration and still has the aggressive look matched by plenty torque and horsepower?
This 1970 Chevy Camaro RS perfectly fits in the above description. All original sheet metal sprayed with Black, cowl hood, date correct wheels and interior in decent condition this second gen Camaro sports a healthy 350 V8 and spins the Pro Trac 60 tires with ease, while it makes awesome sound.
Check out Smaspace81's video to see this raw 1970 Camaro flexing muscle!
---
Make Sure You Check Out Kyle's Mean 632 Big Block Camaro
---