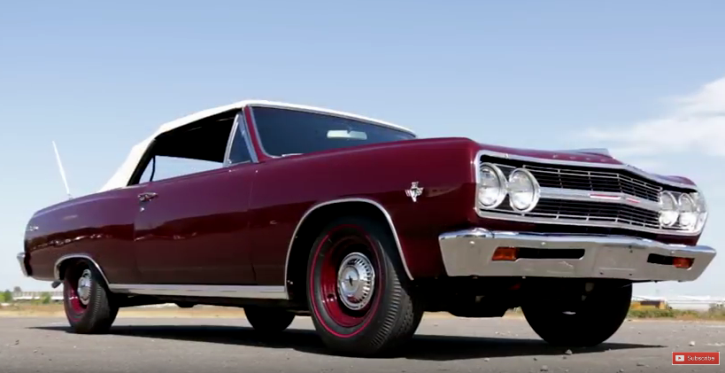 This 1965 Chevelle SS is Not a Beast, But a Sweet Cruiser!
While this Convertible is certainly not the fastest Chevy Chevelle built back in 1965, it is a gorgeous budget muscle car with the SS package applying more to the vision rather than its performance capabilities. Wearing a rare and beautiful Madeira Maroon color and White convertible top this 1965 Malibu Chevelle sits on 14-inch small hubcap wheels wrapped in skinny Red line tires and impress with its extremely well preserved factory look.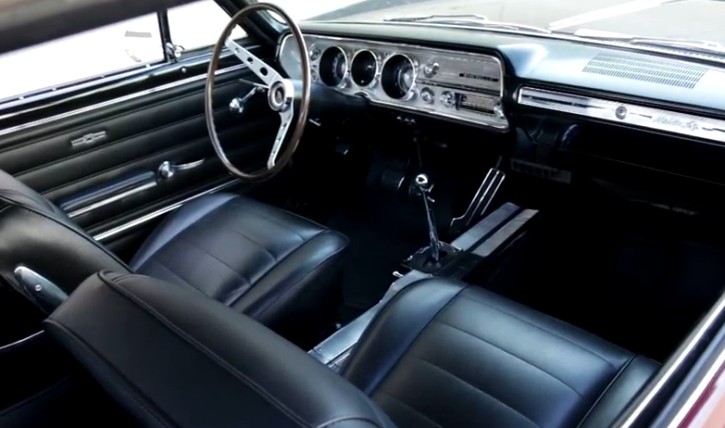 While on the inside this muscle car is very basic it appears very neat with Black low bucket seats, very attractive full length center console and a Muncie 4-speed which combined with the convertible top guarantees enjoyable cruising. Again this 1965 Chevy Chevelle SS is not beast as it packs a 250 horsepower 327 cube V8, but that's more than enough to get this light A-body moving pretty good.
Check out the video for the full story of this sweet Chevy told by Kevin Oeste.
You May Also Like this Cool 1965 Chevy Malibu SS Pro Touring Build