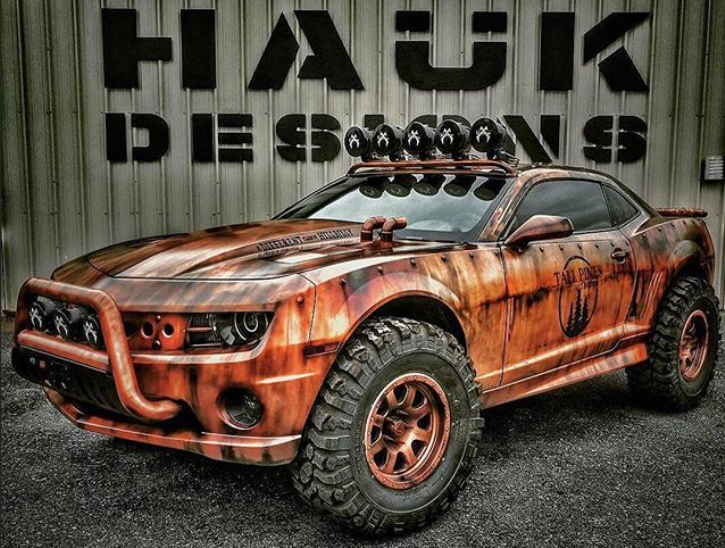 Hauk Designs AWD 2010 Chevrolet Camaro SS!
This radical off-road Camaro a.k.a "Bootlegger" was built at the Road Hauks TV Show for the Tall Pines Distillery. These guys wanted a 2010 Camaro transformed into one of a kind machine so they can catch all the eyeballs at Booze events across the country. Certainly a very challenging task, but Kenny and his crew have totally nailed it, the "Bootlegger" is one of the hottest muscle car builds I've ever come across.
Tremendous body work, killer off-road suspension, huge tires and that Copper FX product that turns into an aged Copper paint I'm sure Tall Pines Distillery are happy with their $100K+ worth AWD 2010 Camaro build. The interior is pretty much stock, but nicely accented with the same Copper color and features Recaro seats and roll cage. The guys at Road Hauks shared that underneath the Bootlegger Camaro is like a Frankenstein of car parts, but it seems like they've managed to put those all together and make them work.
My man Scottie has filmed this off road beast at SEMA 2017. Check out the video and don't forget to SHARE!