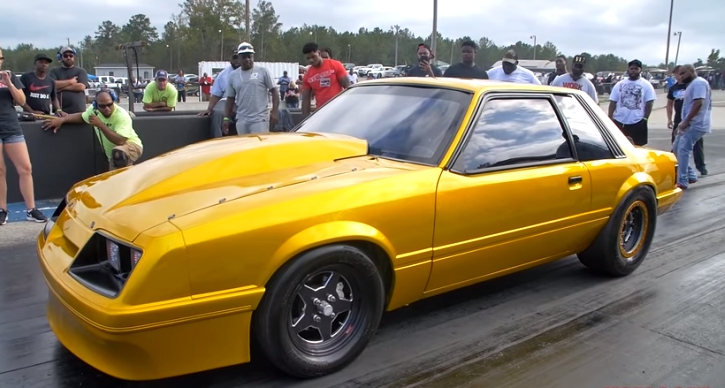 Super Clean Super Fast Sprayed SB Ford Mustang!
Look at that little Golden Ford Mustang and tell me it isn't one of the cleanest you've seen at drag racing events. And it's not just a beautiful car, but a real rocket as you'll see. Powered by a Nitrous breathing small block Ford motor and driven by 17-year old enthusiast the Goldilocks Mustang is killing it at the 1/8 mile.
Check out Jmalcom2204's video to see this Golden rocket on the move and don't forget to SHARE!
Nitrous Fox Body Mustang "Lucifer"