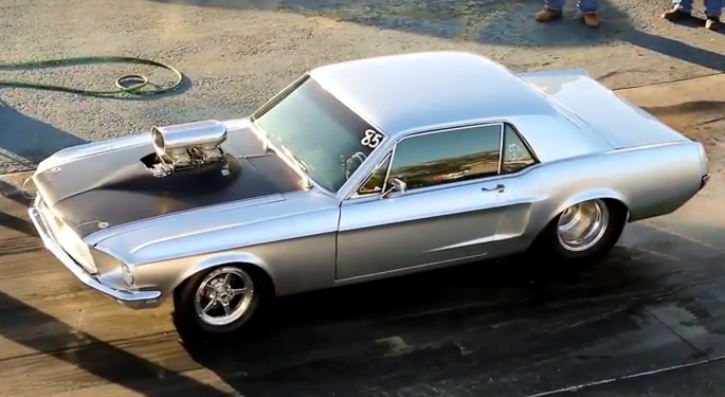 Ben Priest's 1968 Mustang is Bad To The Bone!
A single glance at this 1968 Ford Mustang is enough to figure this is a real deal pro street muscle car and not a trailer queen built for show. My man James Hrovat filmed this blown beast at Byron Dragway and I thought you'll appreciate the video as well.
Although the pro street 1968 Mustang Coupe didn't hook very good on the first pass, Ben Priest did a much better run after that and scored 9.14 seconds at 145mph with the help of a Nitrous shot. He shares the car even dipped into the 8's shortly after that.
Check out the video and let me know what do you think in the comment section!
---
Did You See the Home Made 9-Sec Ford Mustang 427 Race Car Video?
---
---

---