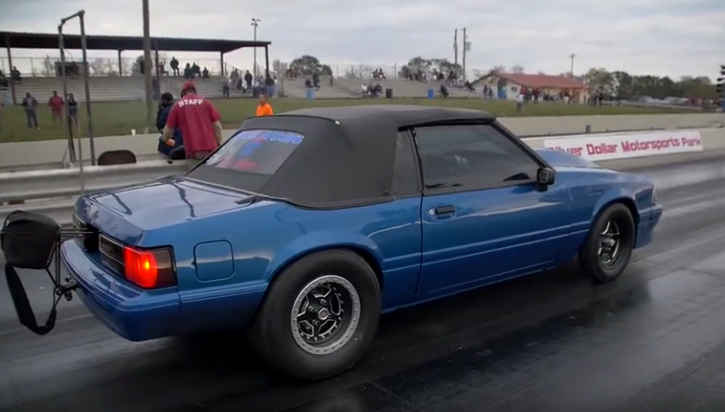 Coupe Performance Have Built a Monster Convertible Mustang!
Built by the Coupe Performance shop based in Covington this Convertible Fox Body Mustang impressed the crowd at the Middle Georgia Motorsports Park with its capabilities. The pony certainly looks hot, but trust me the way it moves is way more impressive. Not sure what's the mill under the hood of this sprayed Convertible Fox Body Mustang, but it seems like a nice set up that definitely performs as intended.
Check out Jmalcom2004's video and don't forget to hit the SHARE button!