1969 Ford Mustang Built for Action!
When we talk about classic Mustangs built for action, this 1969 Fastback called GT2 is one of the coolest I've seen. Combining aggressive attitude with racing style interior and high performance powertrain this custom built 1969 Ford Mustang has it all.
The 1969 Mustang body design is absolutely astonishing, but the body modifications this pony has received certainly take the appearance to the next level. British Racing Green color, custom grill, carbon fiber spoilers and air intake, Black 18-inch Shelby style wheels are some of the most noticeable mods, but there is more.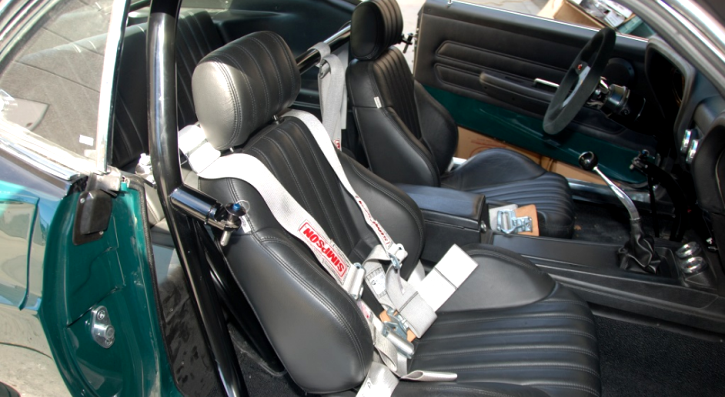 Most of the classic styling has been retained inside the 1969 Ford Mustang GT2, but for ultimate driving experience on both the street and the track Recaro seats with harness, roll bars, Momo steering wheel, full set of stock looking electronic gauges and more are installed.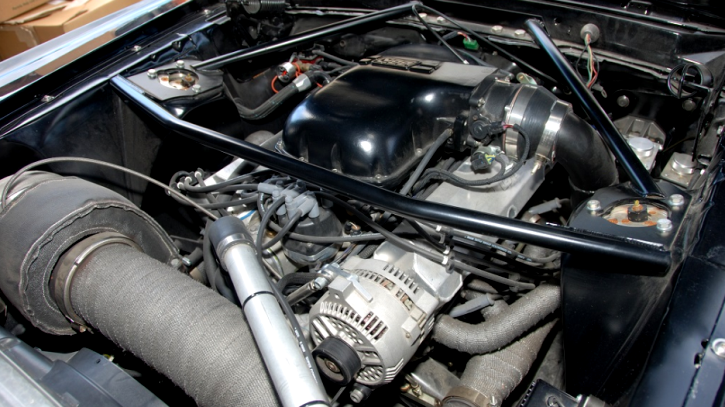 Of course to be capable of 800 horsepower the 1969 Ford Mustang has received tons of upgrades as well. The engine is a Total Performance built turbocharged 363 with iron block, diamond pistons, Eagle H-beam rods and forged crank, fully ported Edelbrock Vicotr Jr. heads and much more attached to Borg-Warner T56 transmission.
Check out Hans Nugaard's video to see this modified 1969 Ford Mustang flexing muscle!