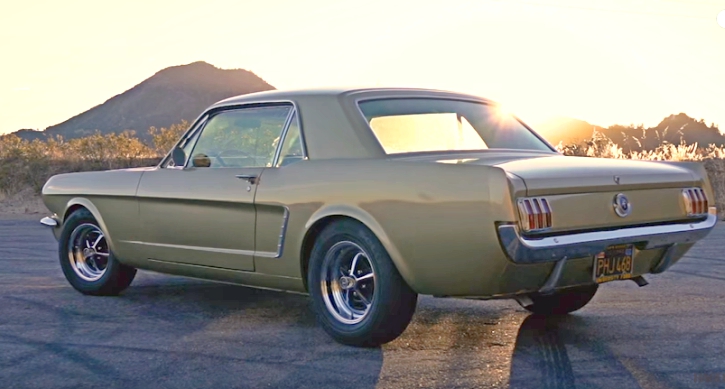 This 1965 Mustang Is a Honey Gold Temptation!
Growing up riding on the back seat of this sexy 1965 Ford Mustang owned by his aunt and uncle at the time Dave Kunz is now behind the wheel as often as possible. For him driving this classic Mustang is a truly magical experience that he never gets tired of. If you love old pony cars I bet you'll understand why he feels this way.
Flawless Honey Gold coupe, siting on Magnum 500 wheels, inviting you to ride in style with a fresh vinyl interior and snarling 289 four-barrel V8 under the hood this 1965 Ford Mustang is a dream ride for many. Check out the video to hear Dave telling the story and don't forget to SHARE!