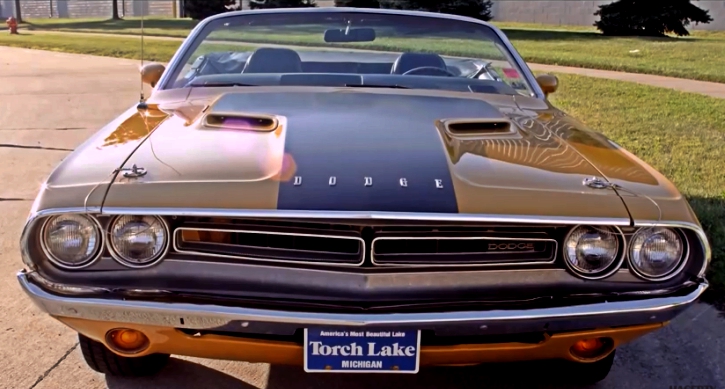 Acquired this Convertible 1971 Dodge Challenger back in 1996 both Arthur Michalec and his Son Matt enjoy getting the thumbs up when they cruise in it with the top down. When they got the Mopar it was relatively rust free, they did some restoration work and managed to preserve it in great driver condition although they live in Michigan.
What Arthur and Matt love the most about their Convertible 1971 Dodge Challenger is the factory original and rare Butterscotch color, the wind in the hair and the great sound of a Big Block Mopar V8 engine that compares to nothing. See the video brought to you by Hagerty for the whole story of this iconic muscle car.
---
Did You See Jake's 1000hp+ Pro Street '67 Dodge Dart Yet?
---