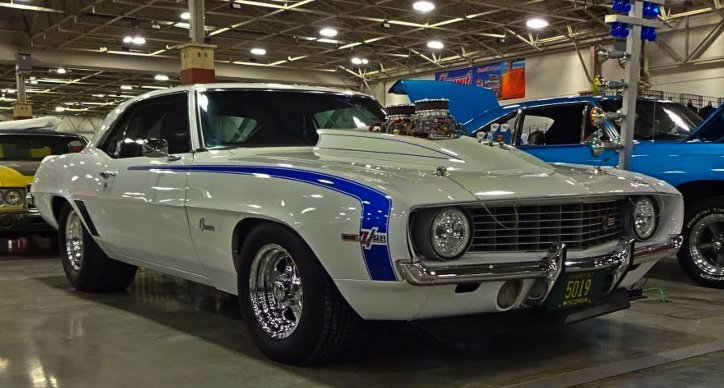 1969 Chevy Camaro Built For Both Show & Go!
Acquired this muscle car back in 2005 Todd Bluhm has been constantly working on it for the last 13 years to achieve this breathtaking appearance and of course to improve the performance as this is a real deal Pro Street 1969 Camaro rather than just a show car.
Flawless White paint accented with Blue Hockey stripes, perfect chrome, Weld Racing wheels polished to perfection and wheelie bars what a great combo. The interior of this 1969 Chevrolet Camaro is also race prepped and features FX seats, B&M shifter, full set of Pro Comp gauges and of course a cage.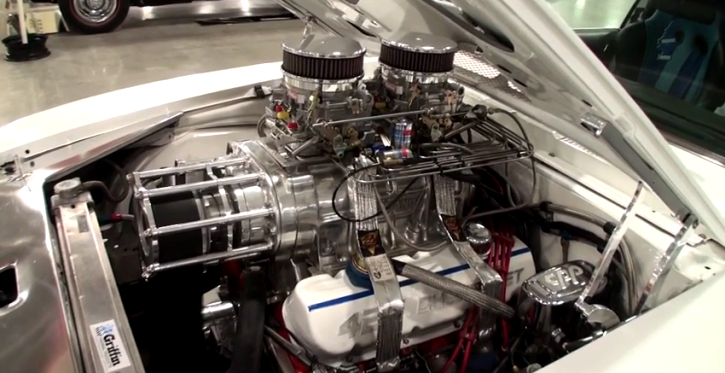 Under the hood this Pro Street 1969 Camaro is a real masterpiece. The blown 427 cube Big Block V8 motor is as clean as it gets and equipped with tons of go fast mods to kick in 700 horsepower. When the Nitrous is on this beast launches with the front wheels in the air and runs the quarter mile for 10 seconds with ease.
Check out Lou's video for the full story of this awesome build and don't forget to Share!
---
You May Also Like Adrian's 500hp 1969 Chevy Camaro 406 Small Block
---
---

---