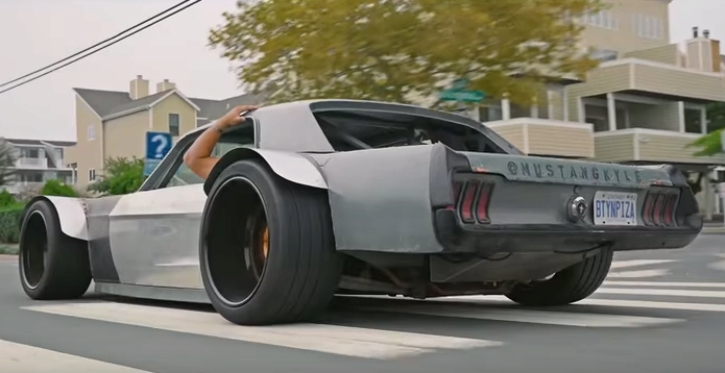 I know this build will certainly upset the classic Mustang fans, but thought we'll feature it as if not else the car is unique and some enthusiasts will find int interesting. Mustang Kyle shared he was inspired to build this Mustang by Ken Block's 1965 pony.
Garage style wide body, way over sized wheels and yes it has a C5 Corvette drivetrain, but that's way more affordable than anything else he could use and it's still looks like a 1967 Mustang (at least a bit).
So check out the video to see this wicked Mustang in the road and if you like it -Share It!