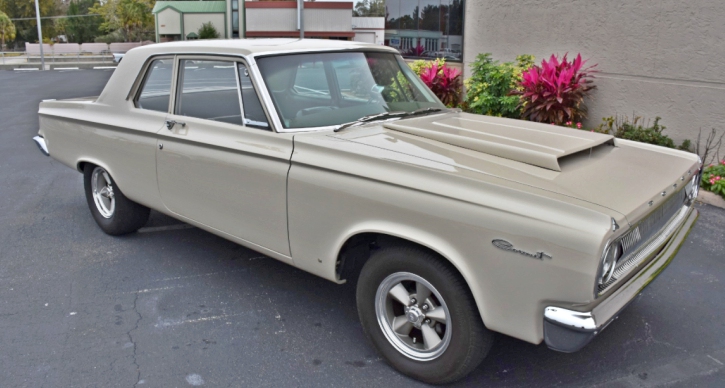 Obviously this 1965 Dodge Coronet is not one of the original 101 A990 Mopars built for the NHRA back in the day, but the restoration is done with many men hours and big budget invested. Yes it is a tribute car, but a very well executed build with immaculate overall appearance and condition.
This White 1965 Dodge Coronet A990 tribute has a solid body with single stage paint, fresh looking factory style interior and a real monster under the hood. The Lambeck built Vintage HEMI motor is equipped with original K-heads, Cross Ram Intake, A990 carbs and hydraulic roller cam to kick in 500hp sent through 727 tranny with A-1 converter.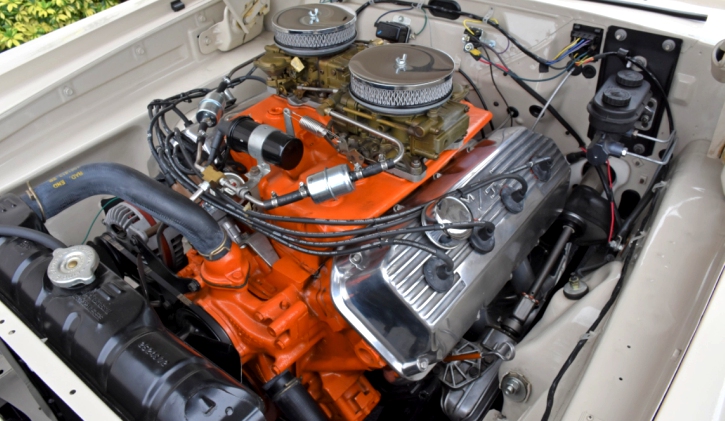 Check out the full video review brought to you by Ideal Classic Cars. Watch, Enjoy & Share!
Red 1965 Dodge Coronet A990 Tribute Show Winner