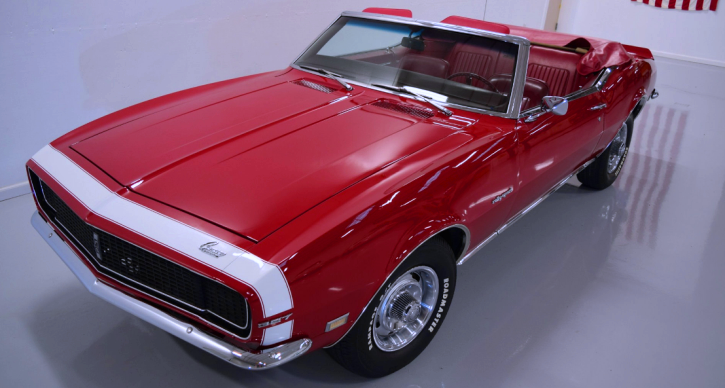 This Convertible 1968 Chevy Camaro is a perfect blend of the gorgeous classic appearance these muscle cars have and modern performance allowing the car to impress with original look, but behave much better on the road. It combines all the luxury options you could get in a 1st gen Camaro back in the day with few powertrain upgrades, but it is certainly not overbuilt.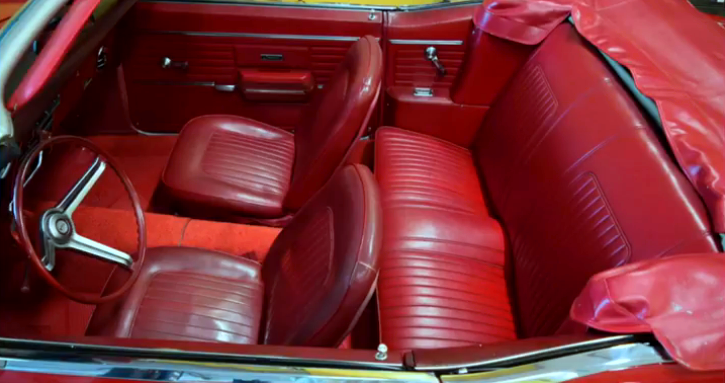 The Matador Red F-body, White convertible top and Rally wheels polished to perfection combined with the healthy sound of a well massaged V8 motor turns heads and gets thumbs up everywhere this 1968 Chevy Camaro RS shows up and when you look inside an all original Red interior invites you for a comfortable ride with its nice vintage styling and plenty of options.
Check out this '68 Camaro review and road test brought to you by MyRod.com!
---
You May Also Like Mario's Custom 1968 Chevy Camaro RS Video
---
---

---