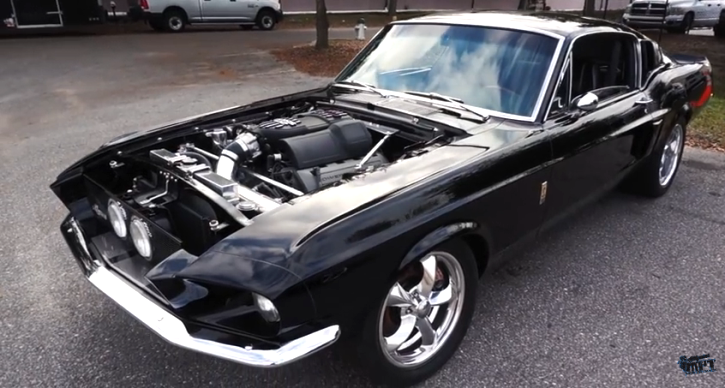 You're Going To Love Jeff Wilkes' 1967 Mustang!
This 1967 Ford Mustang is one of those muscle cars that nicely blend classic styling and modern performance. As you can see no expense has been spared on body work and paint, the pony rides on well polished American Racing rims and custom AJE suspension and features tons of performance mods.
The most interesting part of the Todd Fante custom built 1967 Ford Mustang is under the hood. This classic muscle car sports a 5.0 Coyote Crate motor with Boss 302 intake manifold sending way over 400 horsepower to the wheels controlled by a 5-speed Tremec tranny and Posi traction differential.
Check out the MPT Performance video to see this cool pony flexing muscle and don't forget to share!