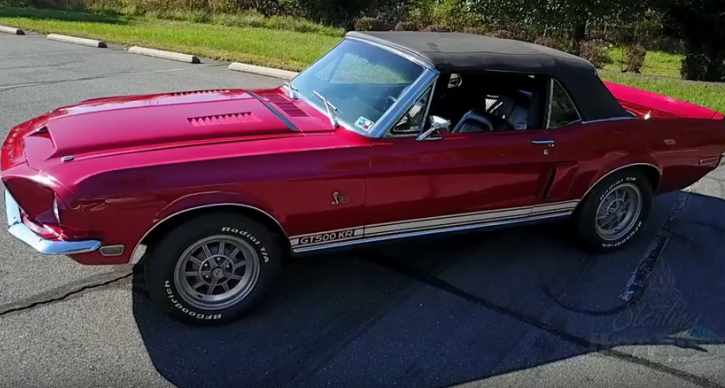 This is a real deal Convertible 1968 Shelby GT500KR that actually gets driven rather then traveling in a trailer. I believe that keeping a 50 year old muscle car in a garage without driving it is not the best maintenance. Those vehicles were built to be driven aggressively and they need to see some action.
This original and well preserved 1968 Shelby GT500KR Convertible was brought to Sterling Hot Rods by a client so they can do a quick test drive and have it checked. I'm really impressed by the overall condition of this classic Shelby Mustang and I bet you'll be as well. Check out the video.
---
Did You See Ed Curlee's Tire Shredding 600hp Ford Mustang Video?
---